So why bother investing in stocks?  What's in it for you?
And the answer is that stock investing can increase your wealth and income over time when done properly.
It does this for you in a number of ways.
For example, much has been made of the fact that there is a widening wealth and income gap in the US.  You hear this in the news all the time.  What they are talking about is the widening gap between the people in the top 10 percent of income earnings, and the bottom 90 percent.  And all the facts bear this out.  There is, indeed, a widening gap.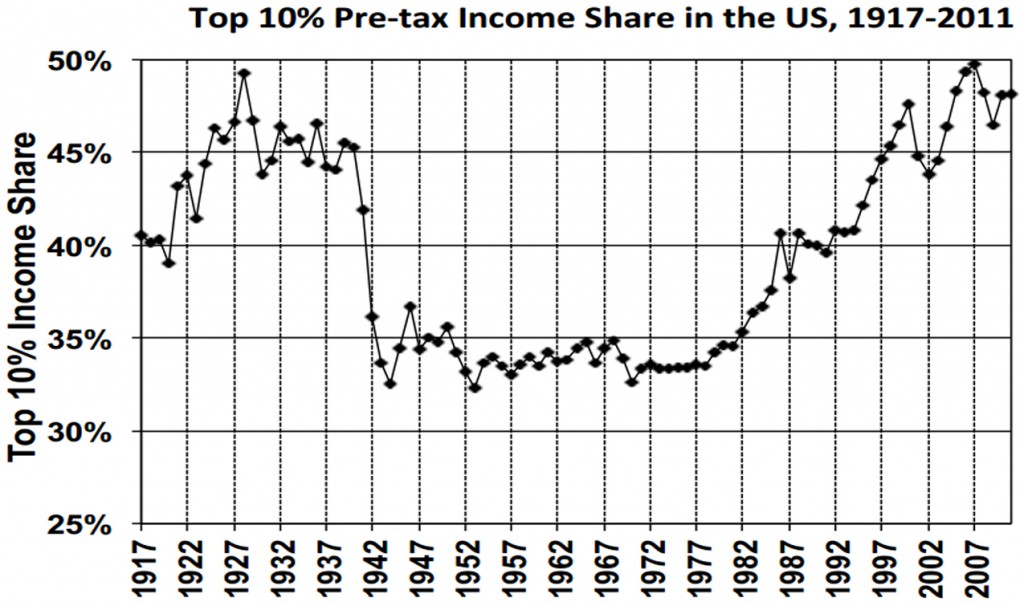 Source: Piketty and Saez, UC Berkeley
The income gap is the highest it's been since the early 1920′s.  And the same can be said for the wealth gap, which has not been so high since 1927.  So wouldn't it be a good idea to do what the top 10 percent are doing — to tap into that wealth and income too?
So what are the wealthy doing to make this happen?  Well, most of them are Read the rest of this entry »