Welcome and congratulations.
You've successfully signed up for the Live, Learn and Prosper newsletter.
You'll receive insights on investments, including what's working for me,  reviews of books that have changed my life, action steps you can take to get the most out of life and a touch of inspiration to boot.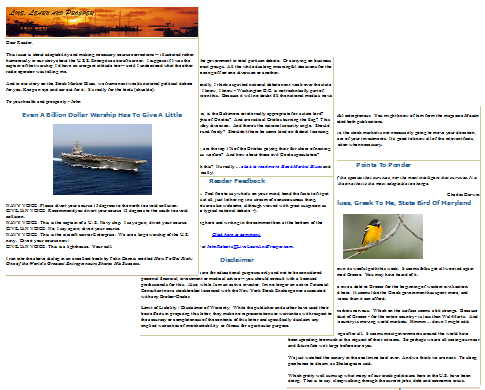 So be sure and look for the next edition from JohnRoberts@LiveLearnAndProsper.com.  You'll see it show up in your inbox about every week or so.
And welcome again to the Live, Learn and Prosper family.
To your health and prosperity – John Roberts