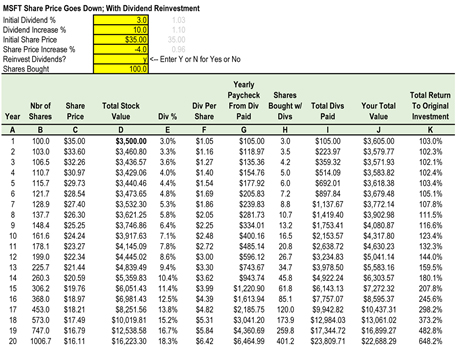 Dividend stocks offer a number of ways to make money.  This is even more apparent when you reinvest your dividends.  That is to say, you don't spend them, but use them to buy even more stock.
Of course, you can make money with them when the price goes up.  And you can make money with them even when the price stays the same – because you are still collecting the dividend.
But what if the stock starts going down every year after you invest?
Well, here's where it gets really interesting.  So interesting, in fact, I think you're not going to believe the answer.
The short answer is that you can often still make money in this situation.  Believe it or not.
So let's look at this.  We'll use all Read the rest of this entry »