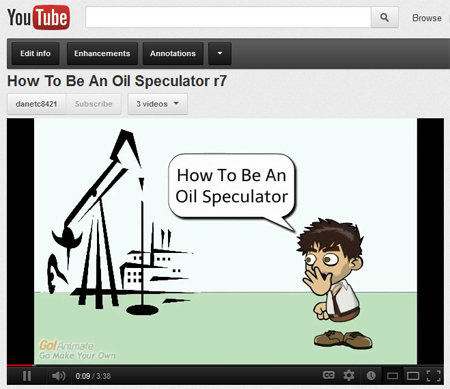 Click To Watch Oil Speculator Video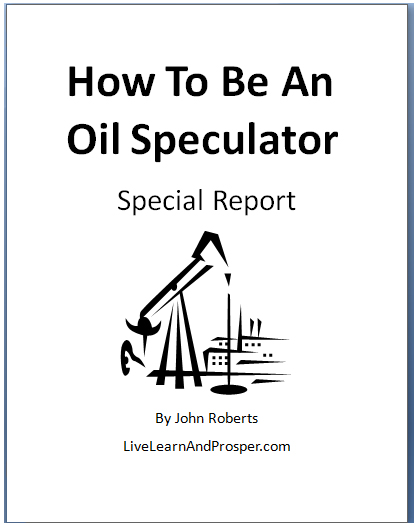 Click for FREE Oil Speculators Report
Have you ever wondered how oil speculators make money?  Do you know you can be an oil speculator too?
Here's a short three minute animation that will clue you in on one of their tricks to win.  So check it out.  I guarantee you will finish the video with an insight or too.
And everybody seems to have an opinion on oil speculators.  Even President O'Bama has had a mention about them in a speech or two.
You just might come away with a different point of view.  And want to join them.
Or maybe not.  Check it out and find out.
To your health and prosperity – John